World Day for Audiovisual Heritage 27 October:
NATT presents Calypso Recording History Exhibition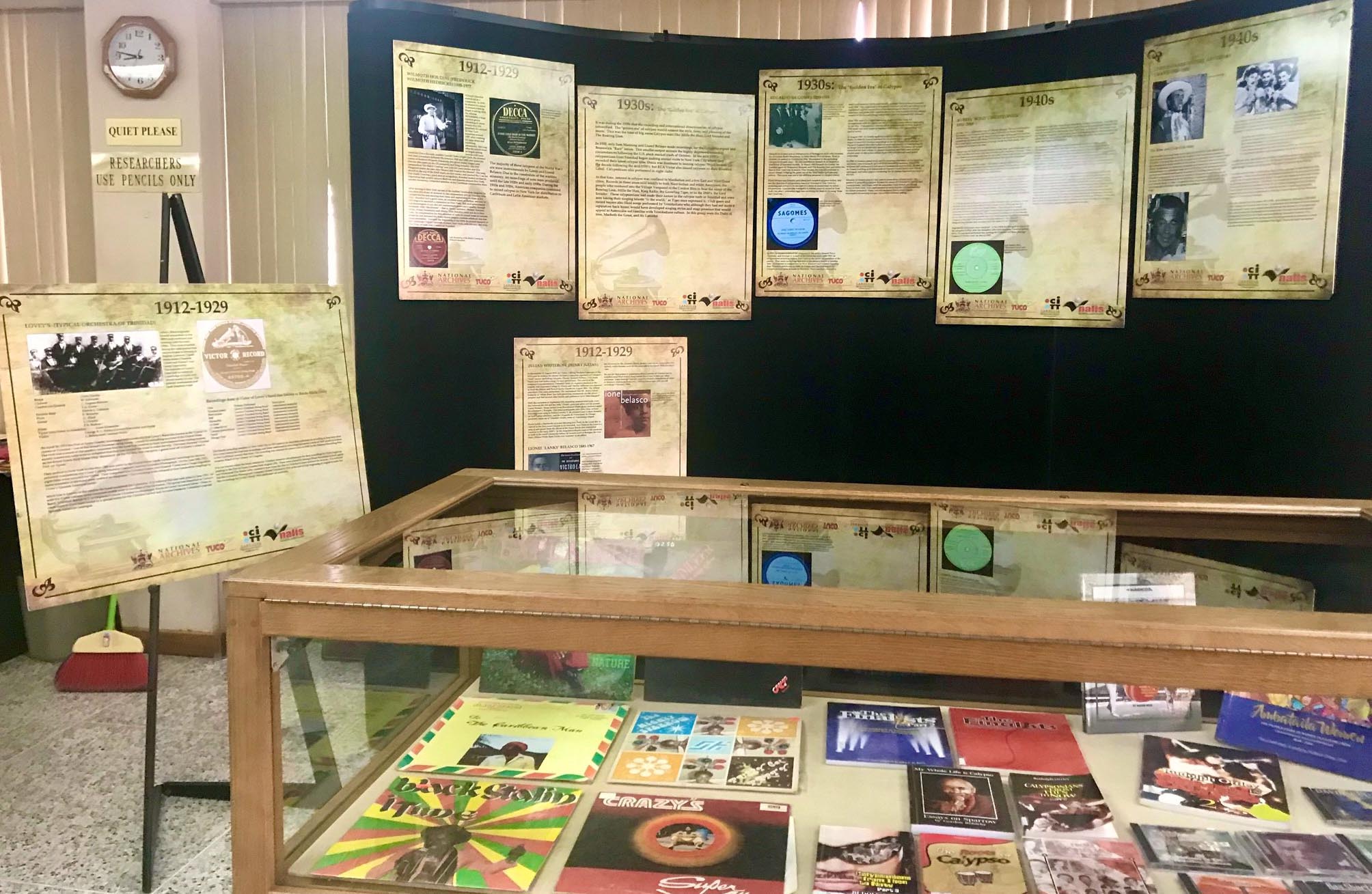 In commemoration of World Day for Audiovisual Heritage on 27 October, and Calypso History Month, the National Archives is pleased to feature an exhibition on Trinidad and Tobago's Calypso Recording History, from 26 October 2023 to 3 November 2023.  The exhibition will be held in the Public Searchroom at its premises on 105 St. Vincent Street, Port of Spain.
The exhibition traces the development of Trinidad and Tobago's calypso recordings from 1912 to the 1950s, including the first instrumental and vocal recordings, the role of local and overseas recording companies and studios, as well as showcases the evolution of audio formats and playback machines used to record and play music.
Calypso recordings are an integral part of Trinidad and Tobago's intangible cultural heritage, not only as a musical form, but also for the veritable way in which they document in song, our social, political, economical, and linguistic realities at various periods in time.
As a window to the world, audiovisual heritage enables us to witness events we do not attend, listen to voices of the past, learn parts of our history that are no longer accessible, and create narratives that inform and entertain.
The annual World Day for Audiovisual Heritage, commemorated annually since 2006, reminds us of the importance of archiving and preserving audiovisual sources before it is too late. Audiovisual heritage, especially for post-colonial nations, is one of the most authentic and true-to-life ways of preserving Trinidad and Tobago's unique and evolving national identity and collective memory.