On the occasion of the World Day for Audiovisual Heritage 2022, the National Archives is pleased to launch a Preliminary Guide to its Audiovisual Collection. 
The Guide targets researchers and educators who may wish to use audiovisual records to complement paper-based archives. The Guide covers documentaries, and other programmes which highlight Trinidad and Tobago's history, culture and national development. 
The collection comprises many of Government's archival audio and video recordings from the 1960s which were digitized through the implementation of the National Archives' Digitization of Government Media Assets Project. The Project continues to digitize on an ongoing basis, volumes of Government's analogue media assets for long term preservation and for eventual access by the public.  This Guide will therefore be updated as more digitized records become available. 
Digitized video footage from the collection have already been used in several local video productions. The collection will now be made available to researchers in the National Archives' Public Search Room during its regular opening hours from Monday to Friday, by appointment only. 
Requests for appointments to view audiovisual recordings can be sent to enquiries@archives.gov.tt or by contacting us at 623-2874 Ext 3073 or 3036. Interested persons are required to walk with their own personal headphones for health and safety reasons and also, so as not to disturb other researchers.
We invite you to visit the National Archives to discover the sights and sounds of our past.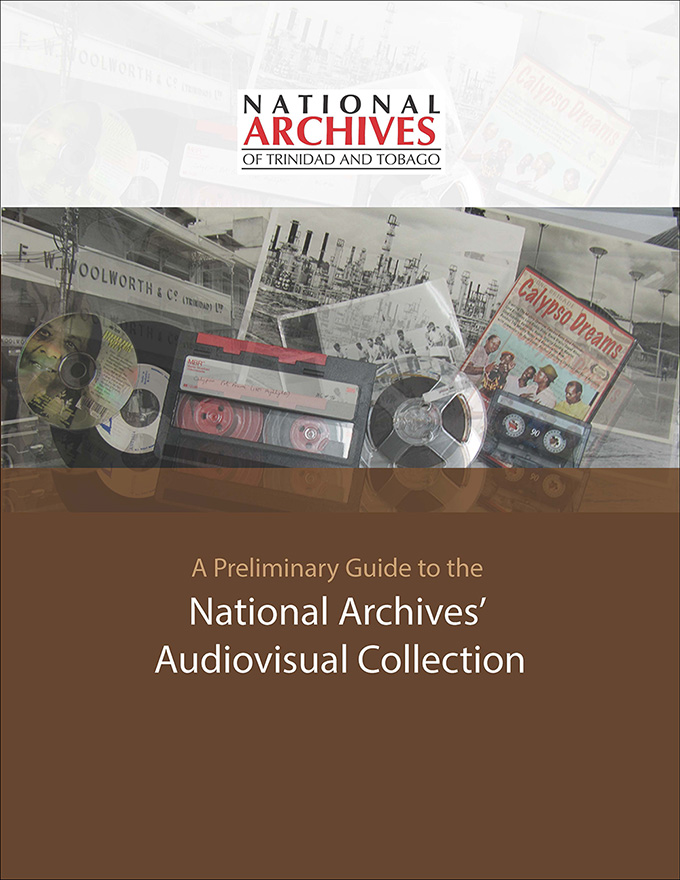 Please click here for the Preliminary Guide to the National Archives' Audiovisual Collection